About XTAR
Founded in 2006, XTAR has been specializing in the development and manufacture of high quality Li-ion batteries, smart chargers, and LED flashlights.  
XTAR has experienced R&D department and self-contained factory, so we are also capable of providing OEM/ODM services to clients with special requirements.
XTAR has established a long-term relationship with distributors, purchasers, and manufacturers from various industries like e-cigarette, diving and outdoor sports, tactical operations, law enforcements, medical and industrial equipment, etc.
With our high standards of quality control, XTAR products have achieved all major global certifications such as CE and RoHS. The XTAR R&D department has obtained over 30 patents.
Core Values
Focus
XTAR has been focusing on the research and development of batteries, chargers and flashlights for over 10 years. Such concentration comes from our unchanged passion and professional attitude. We pay great attention to every detail, because we believe every detail changes people's lives.
Reliability
XTAR provides reliable products and dependable services. Your safety and convenience are our major priorities. People in XTAR dedicate themselves to taking social responsibility in environmental protection and improving the quality of people's lives.
Innovation
Innovation is the attitude to make things better by continuously improving details. XTAR strives for innovative products featuring high technical additional value, innovative service for seamless communication, innovative management for employee self-development.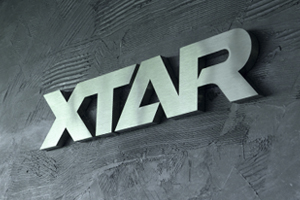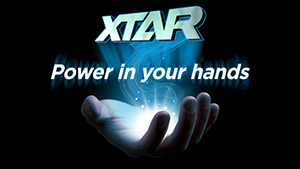 ENERdan GmbH
Official Distributor of XTAR Products in Europe
We Bring Positive Energy!
In today's fast-paced, mobile and wireless world, portable solutions play a key role in our everyday lives. Our mobile phones, digital cameras, notebook computers, medical equipment and modern electric vehicles (EV) require lightweight and reusable energy sources. With vast experience in battery and charging technology, ENERdan GmbH offers a complete range of products and services for telecommunication services, wireless terminals, medical devices, and light electric vehicles (ELV/LEV).
Our professional team is ready to meet individual customers' needs and requirements for batteries and chargers. Together with our global partners, we offer our customers a complete and comprehensive process of conception, design, prototype development, construction and assembly, in small or large quantities.
In terms of service, ENERdan GmbH offers a modern battery service center with extensive experience and know-how in the maintenance of batteries using various technologies. Our professional team guarantees the quality of our products and services. All purchased parts are tested through strict quality control in our laboratory and are CE, UL and CUL certified, in compliance with the requirements of the EC RoHS Directive. We are committed to maintaining a clean and sustainable environment; therefore we use only high quality, high-performance products from well-known and reputable brands.

Charge safely
The safety of our customers is on our highest priority. We don't save on safety.
All of our products are CE, FCC & RoHS certified, and feature the following safety measures: 
Extra-low safe input voltage
Temperature monitoring
Flame retardant materials
Reverse polarity protection
Short circuit protection